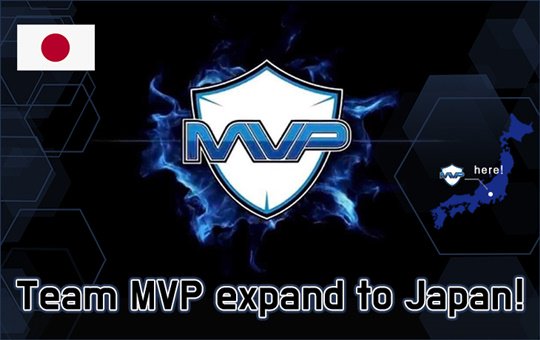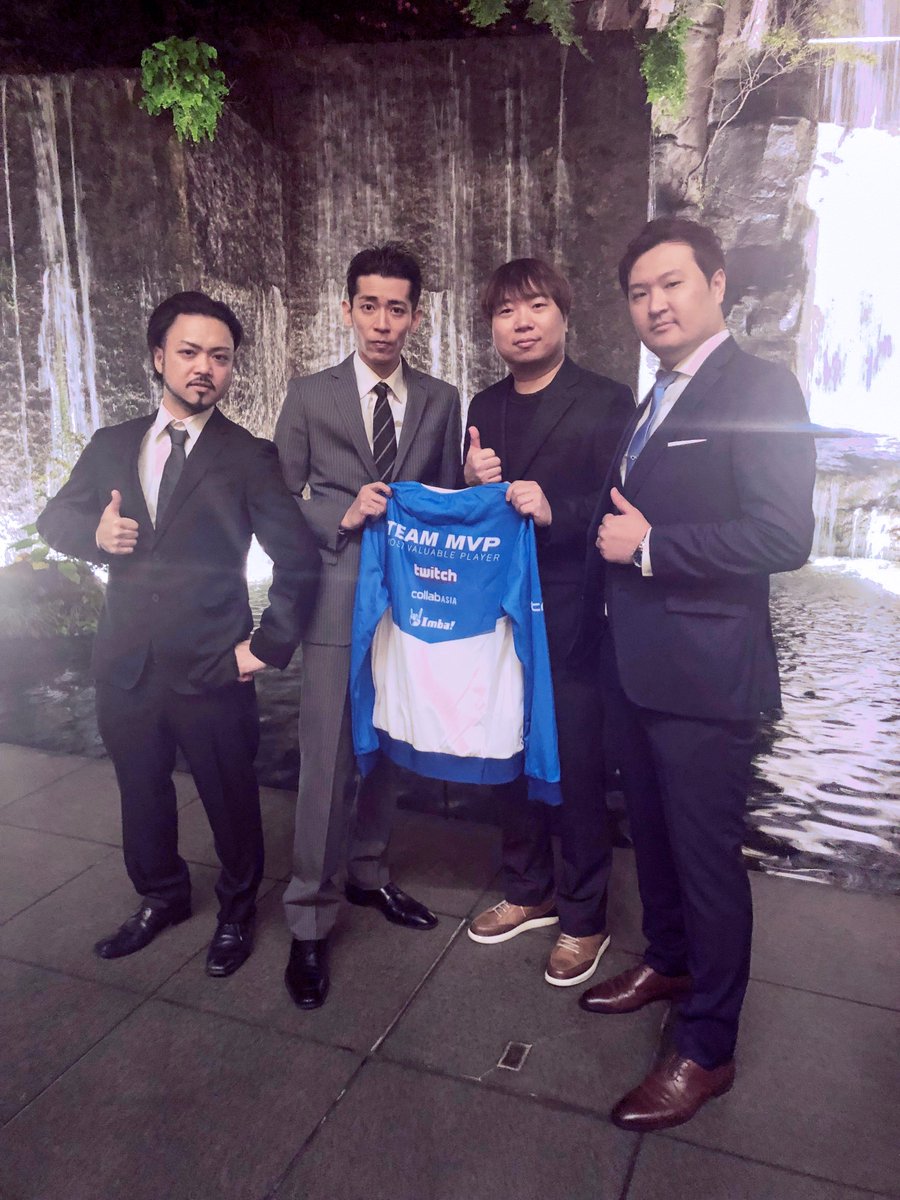 안녕하세요,
팬 여러분.오늘, Team MVP가 활동 영역을 일본으로 확장하게 되었다는 정말 기쁜 소식을 전해드리게 됐습니다.
저희는 이전 일본의 유명 프로게임팀 4dimensioN의 대표로서 일본 1세대 e스포츠를 이끌었던 인물이자 일본 e스포츠  협회 JeSPA의 설립 멤버였고, 앞으로는 MVP 재팬의 대표로 활동하게 될 다케다 츠네아키 대표와 MOU를 체결했습니다.
Team MVP는 향후 일본에서 활동할 MVP 재팬에게 모든 브랜드 사용 권한을 부여하며, 이에 따라 e스포츠 운영 노하우 전수 및 서로가 지니고 있는 다양한 자원을 활용해 e스포츠 산업에 기여할 예정입니다.
Team MVP는 이번 일본 진출을 시작으로 아시아 태평양 지역, 더 나아가 북미 및 유럽까지 뻗어나가 글로벌 e스포츠 팀을 만들어갈 계획입니다.
앞으로 한국에서 활동할 Team MVP, 그리고 일본에서의 MVP 재팬 모두 관심 갖고 지켜봐주시기 바랍니다.
감사합니다!
Team MVP expanding to Japan
Hello, guys.
We're gladly announcing that we're expanding to Japan!
We made MOU with Mr. Tsuneaki Takeda, who led the 1st generation of  Japanese esports as the owner of 4dimensioN, former most famous Japanese  e-Sports team and founding member of Japanese e-Sports  Association(JeSPA). Mr. Tsuneaki Takeda will be CEO of Team MVP Japan.
We Team MVP will grant brand usage rights to Team MVP Japan,  therefore support how to manage esports team and share resources each  other to elevate and contribute of industrialization in the Japanese  market.
Mr. Tsuneaki Takeda, CEO of Team MVP Japan said  "I am very excited  to announce that I'm becoming part of Team MVP. I believe this new  project will make a huge impact not only in Japan and Korea but all over  the world. After the expand to Japan, we're looking further expand to  APAC, furthermore NA & EU to be a true international esports team. I  will also do my best to make Japanese esports scene more competitive  and hope to lead the scene better."
Mr. Yunsang Choi, Team MVP Founder & CEO said "We will support  Team MVP Japan as much as possible. We believe this cooperation will  bring us a lot of opportunity to be an international team."
Thank you.